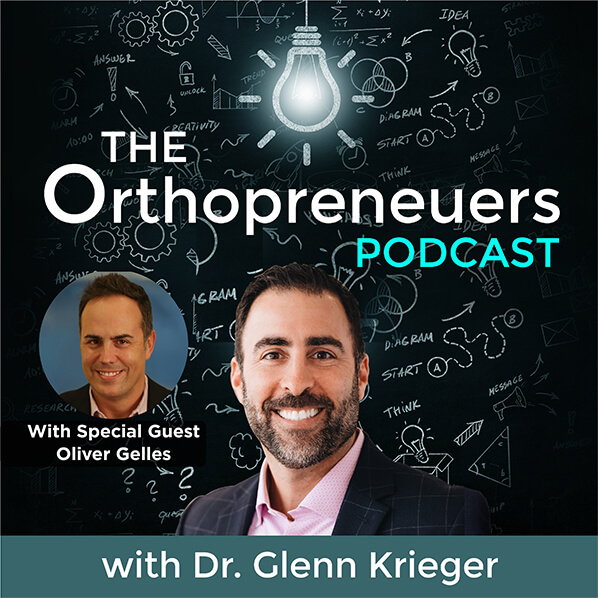 "Smart business leaders make decisions based on hard facts and nobody knows more about what goes on in ortho practices than OrthoFi. Take a listen and find out what they've learned about down payments, lengths of treatment and ways that we can have more productive practices."
How much is the average orthodontist getting for a down payment? When are patients most likely to default? How can we afford expensive modalities of treatment and still collect a smaller down payment?
Nobody has more data about the finances of our ortho practices than OrthoFi and in this episode of the Orthopreneurs podcast, Dr. Glenn Krieger sits down to interview Oliver Gelles, Senior Vice President at OrthoFi, to dive deeper into the numbers behind the 500,000 cases and over $2.5 Billion dollars of production they've financed so far (yes, with a "B"). If you want to learn more about how to make great choices when it comes to patient financing, this is an episode you do not want to miss.
You can find this podcast episode here on SoundCloud, or on your favorite podcast app!
Back