The influential role of emotion on buying behavior is well documented. Studies have shown that regardless of all the data and logic present in a consult, the underlying reason behind why patients choose to start treatment can be attributed to emotional connections.
Check out this recorded session with Charlene White and special guests, Kadar Orthodontics to learn why it's more important than ever that doctors and treatment coordinators understand how the patient's rationale for starting treatment can provide insight to help you connect with patients and increase same-day conversion rates. As one of the leading minds in orthodontic practice management, Charlene will share the tools and proven techniques that today's top orthodontic practices use to create a same-day contract culture within their practices to drive conversions from initial call-to-consult-to-contract.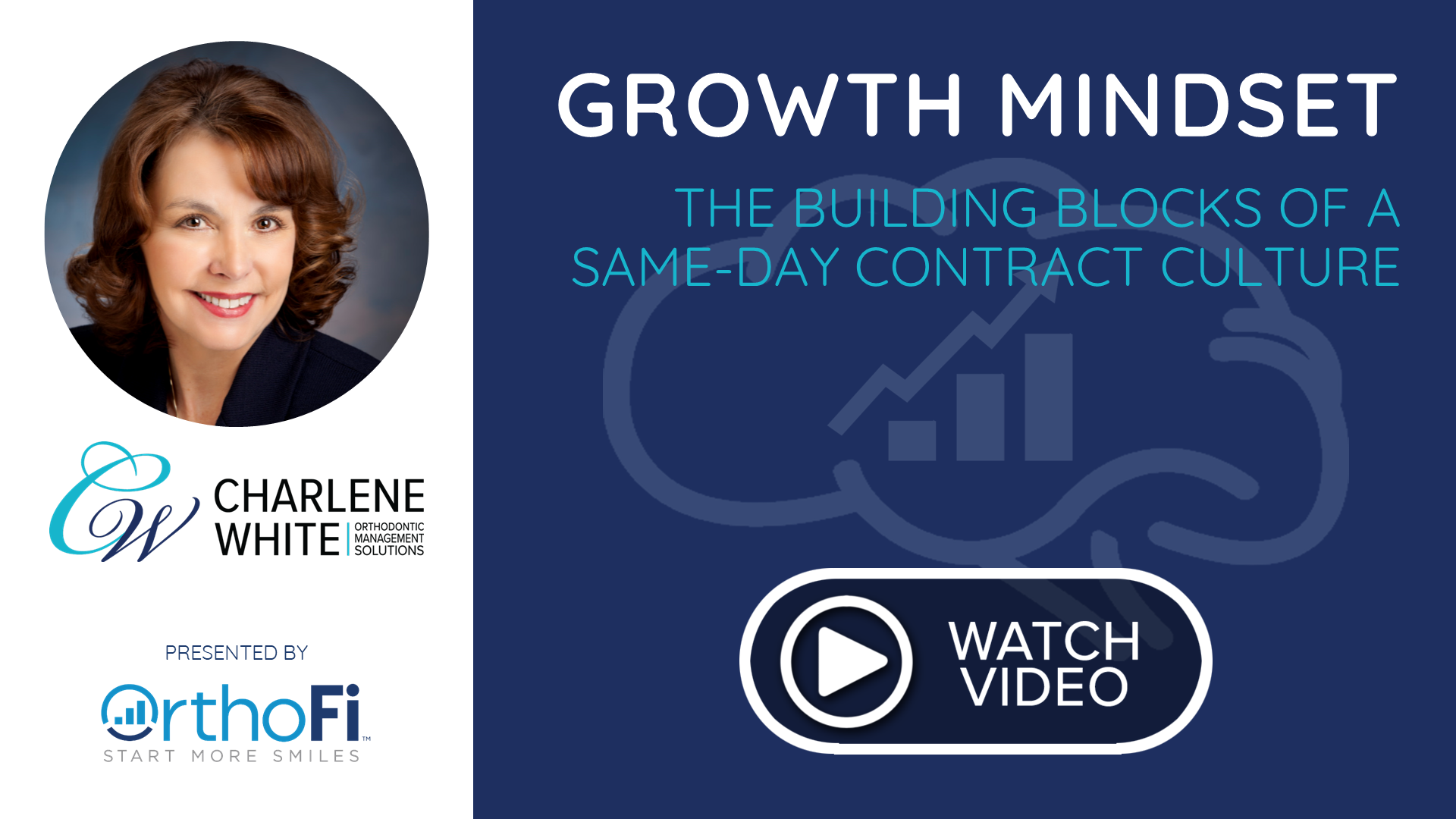 Here's what you and your team will learn:
How emotion influences buying behavior and why it's important to create a connection with your patients.
Best-in-class tools & techniques proven to enhance the onboarding process & streamline patient acquisition from call-to-consult-to-contract.
Strategies to focus & align your team to drive practice successes through creating a same-day contract culture.
Special guest, Kadar Orthodontics, shares how adopting a growth mindset has helped create a Same-Day Start culture within their practice.
Back