In this free webinar, Dr. Robert Aszkler and Treatment Coordinator extraordinaire Janelle Baum of Aszkler Orthodontics share valuable insights and actionable takeaways for how to transform your practice and accelerate same-day conversion rates by creating a world-class patient experience built around today's orthodontic consumers.
Here's what Doctors & Treatment Coordinators will learn:
How to create an office culture centered around delivering a world-class patient experience.
How to create content and leverage social media to gain attention in your community.
The importance of having the right systems in place to maximize same-day contracts.
How and when to prepare your new patients for starting same-day.
Proven strategies and techniques to get Treatment Coordinators converting over 80% same-day.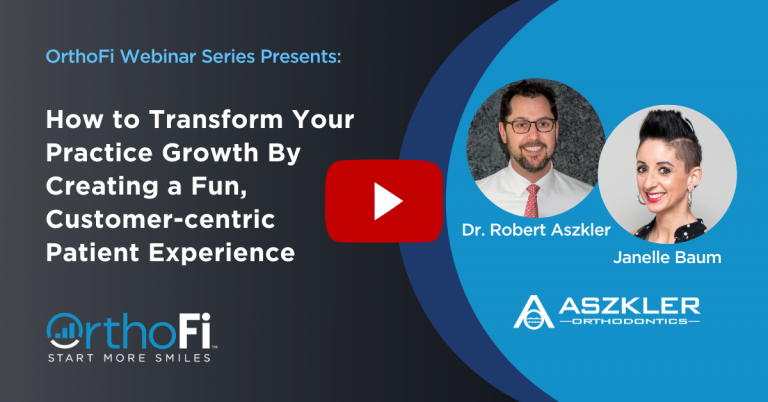 Back